If you're looking for a lovely location to share the excitement of your big day with friends and family, then check out these beautiful wedding reception venues near Macon, GA.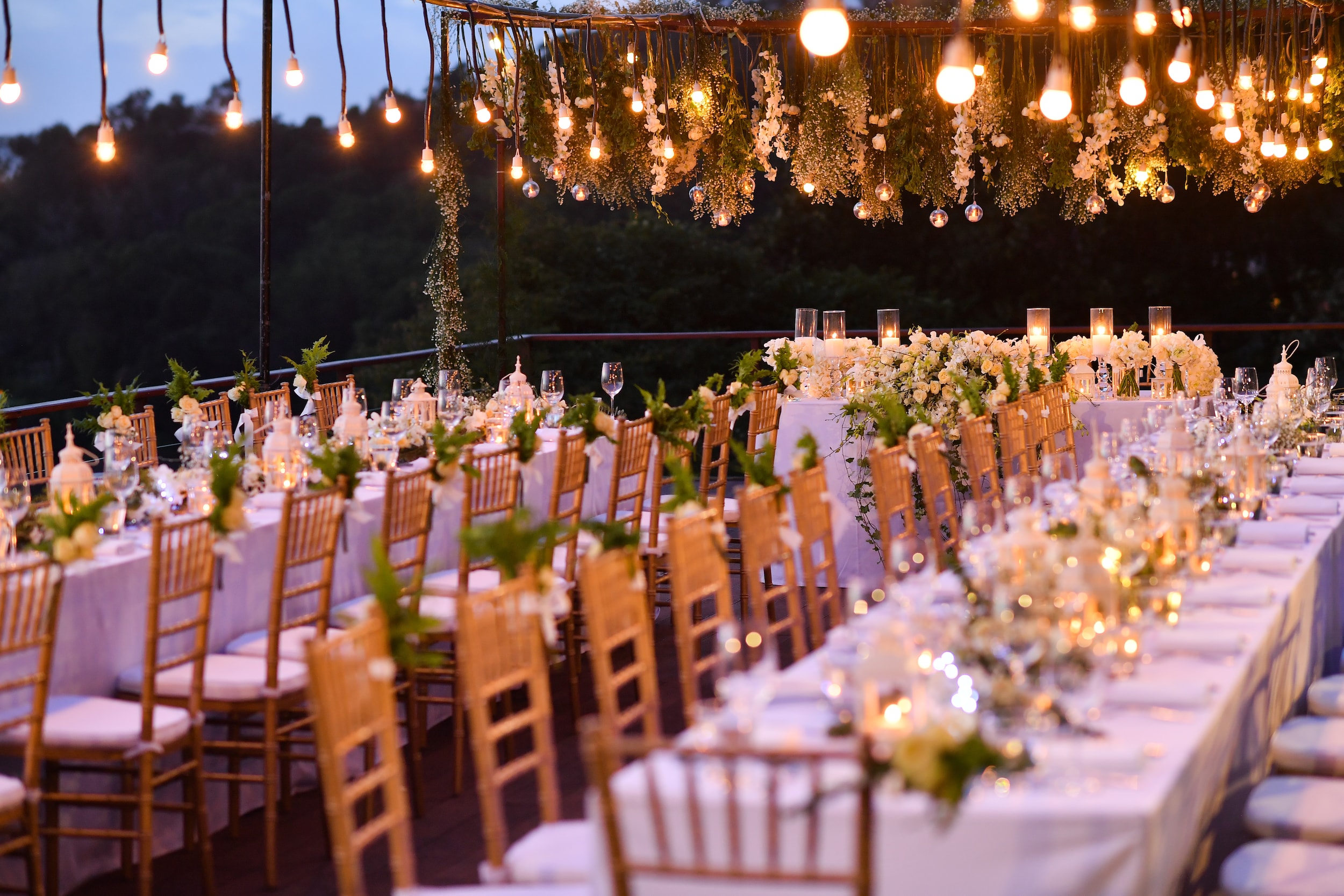 Vibrant atmospheres, scenic backdrops, and ample space are just a few of the features these venues tout. To learn more about these ideal after-wedding set-ups, just keep reading!
Black Smith Shop
The Black Smith Shop has a decadent layout with a distinctly urban feel that definitely adds to the rich atmosphere of the venue.
Their luscious outdoor courtyard is a terrific site to take photos, mingle, and share cocktails or hors d'oeuvres. Standing in the background of the courtyard are three brick archways that beautifully complement the formal garden below.
As you continue to explore this venue, other amenities like a large bar, fully-equipped kitchen, and romantic bridal suite all jump out. To learn more about the Black Smith Shop, visit their Facebook page!
Hay House
The transcendent visual stylings of the Hay House will add another hint of magic to a day that will already stand among the most magical of your life.
This historically preserved venue is oozing with charm and elegance, and offers plenty of space to host crowds of all sizes. The high ceilings create a grandiose atmosphere, and the old yet well-maintained décor is extremely charming.
If you're interested in learning more about this highly-acclaimed venue, spend some time browsing through the Hay House Facebook page.
1842 Inn
You'll be astonished by the overwhelming loveliness that defines the 1842 Inn. This venue, configured in grand antebellum style, will only help to exaggerate the importance and elegance of your big day.
A few of the premier amenities found at this location include four public parlors, a grand piano, a sterling entrance highlighted by pale white pillars, and a number of homey rooms.
The best way to learn about the 1842 Inn is to visit the venue yourself! However, you can also check out their Facebook page to read rave reviews from visitors and see photos of the property.
Celebrate Your Big Day at These Wedding Reception Venues near Macon GA
Be sure you're celebrating your wedding at one of these premier venues! A beautiful day deserves a beautiful location to commemorate it.