Toys for Tots Drop Off Macon GA
Drop Off Your Toys at Butler Toyota for Toys for Tots
Now that the holiday season is upon us, it's time for giving. It's important to reflect on those less fortunate, and the ways that we can give back throughout the Macon, Warner Robins, and Milledgeville areas. At Butler Toyota, we're proud to give back to our community and help our neighbors. That's why we're participating in Toys for Tots. If you've got some toys to donate, or you're looking to give back, bring your toys to our dealership and we'll be sure that they go to a child in need to help brighten up their holiday.
The History of Giving with Toys for Tots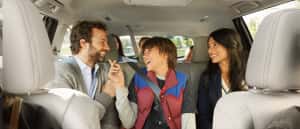 Toys for Tots was first founded in the 1940s by the United States Marine Corps Reserve Major Bill Hendricks and his wife Diane when they wanted to donate a doll but didn't know of an organization that would take it. Hendricks inspired some of his fellow marines to get together and placed collection bins outside of movie theaters, which resulted in a total of 5,000 donated toys. Since then, Toys for Tots was founded, and as of 2016, they've collected more than 512 million toy donations that have helped bring joy to the holidays for children all across the country.
Butler Toyota—Your Tots for Tots Donation Bin
At Butler Toyota, we strongly believe that every child deserves the holiday cheer and a toy, despite their circumstances. We try to do our part to give back to our community, and Toys for Tots is a great opportunity to help make the holidays a special time for children. That's why we're a local drop off location! You can head to our dealership to donate your toy in one of our bins, or you can sign up to volunteer with this great organization to help spread a little joy and cheer in the community.
What to Know to Donate to Toys for Tots
If you're happy to donate to Toys for Tots, there are a few things that you should know. The toy donations must be unwrapped, as well as new and unpackaged. If the toy requires batteries, please include them by taping them to the package. Due to some allergies, it's recommended that you avoid donating plush animals and dolls. Toys must also be age appropriate for infants, toddlers, children ages 5-11, and even pre-teens.
If you're in the giving spirit, and you want to spread the holiday cheer, please drop by Butler Toyota to donate your toys to Toys for Tots. Your donation will make a child happy this holiday season.