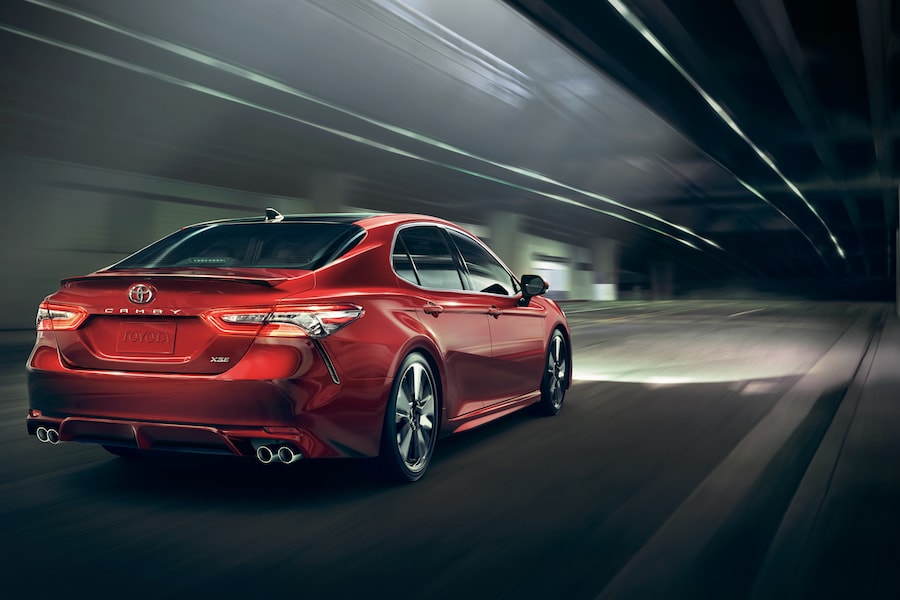 Perry, GA, is known as the "crossroads to Georgia" because of its central location in the state, and how it's easily accessible to the surrounding towns and cities. It was originally founded in 1823, and was formally known as "Wattsville" before it was renamed to Perry to honor Oliver Hazard Perry, who played an integral role in the War of 1812 that earned him the nickname of "Hero of Lake Erie." Today, Perry stays true to its roots and carries the small-town charm that one would expect in the heart of Georgia.
The city of Perry features several major roads and highways that pass through. Whether you're looking to head out on the Golden Isles Parkway, Sam Nunn Boulevard, or Interstate 75, you'll want to be sure that you have a reliable set of wheels to get you around. However, if you're currently considering your options, perhaps you may be interested to visit your Toyota dealer near Perry to start looking around. At Butler Toyota, we're always here to help.
Exploring the Toyota Lineup
Even though having a helpful Toyota dealer near Perry is very convenient, you can take the time before heading over by getting a look at our website. You can even check out
our entire inventory
of impressive models like the stylish Toyota Camry, the spacious Toyota Land Cruiser, or even the powerful and commanding Toyota Tundra, along with many other popular models and body styles. 
Researching Your Options
As a Toyota dealer near Perry, we understand that it's important for drivers to make the right choice when it comes to finding their next car. It's a pretty big decision, so you'll want to be absolutely sure of which model you ultimately want to take home. We always encourage drivers to check out our free research materials that they can use to help them make the right decision. Each
vehicle review
gives you all the important details you need to know to help you decide on the right car. 
Taking a Closer Look
After you've had a chance to research your favorite Toyota model, you've probably got a great idea about how you feel. However, in order to decide, you'll want to head to our Toyota dealership near Perry to take a closer look at the model. A member of our team will gladly give you the tour, and they'll even get you behind the wheel for a test drive. That way, you can see how the vehicle handles while getting a closer look at its features and interior. After the test drive, your mind will pretty much be made up. 
Toyota Express Maintenance
When you purchase a stylish Toyota, you'll want to keep up with service, so you can keep your vehicle lasting for years in great condition. Luckily, at our Toyota dealership near Perry, we have our Toyota Express Maintenance. You can get all the necessary services, like an oil change, tire rotation, brake inspection, and fluid top-offs. These important
services and repairs
can be performed in very little time, so you don't have to wait too long to get back out on the road.
Butler Toyota
is proud to help drivers from Perry and the surrounding Georgia communities find and maintain the Toyota model that's right for them.