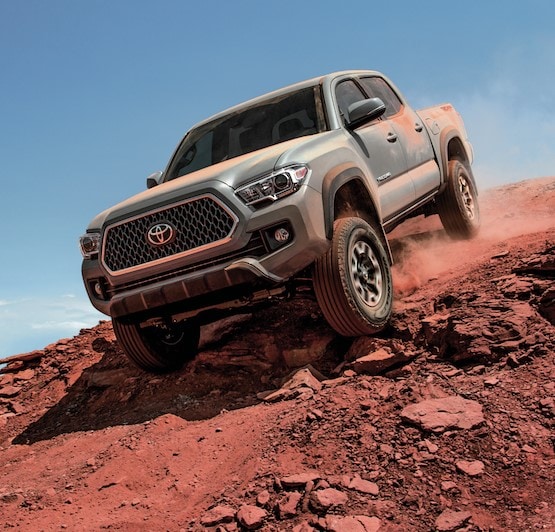 Gordon is a quiet rural city in Wilkinson County, the heart of Georgia, with about 2,000 
residents. Most of the city is made up from locally owned family businesses, churches, and beautiful views as far as the eye can see. Residents enjoy a variety of leisure activities, like pulling bluegills and largemouth bass out of Freeport Kaolin Lake, which is located at the northwest edge of the city.When it's time for Gordon residents to consider a vehicle purchase, there are plenty of options in the area. 
Luckily, drivers looking for reliable and efficient vehicles can always head to their local Toyota dealer near Gordon, GA to get started. At Butler Toyota, we're proud to help our neighbors in Gordon with their automotive needs.
Search Your Butler Toyota Dealer for the Right Model
Getting started on your new car journey can be fun and easy, especially if you've got a local Toyota dealership near Gordon to help you along the way. You've got plenty of options, such as full-size SUVS, like the Toyota Land Cruiser; a sleek and stylish sedan, like the Toyota Camry; or even a light and fun truck, like the Toyota Tacoma. There's also several other great models and body styles to choose from. You can even get a head start on your browsing by visiting our website and taking a look around at the
variety of Toyota models
that we currently have in stock.
Helpful Assistance at Your Toyota Dealership near Gordon
The great thing about having a Butler Toyota dealership nearby is that you're always welcome to head over and take a closer look at the models you're thinking about. You can even get the assistance you need from our team of Toyota experts, who can help you review your options, choose the right trim levels, and take the time to show you how the sophisticated features work. However, the best way to decide is to get behind the wheel, turn the key, and take the vehicle out for a test drive. 
Getting a sense of its performance and handling can be beneficial when trying to make the decision towards your next car.
Toyota Financial Services near Gordon
After you've gained the necessary experience and insight into your favorite Toyota model, and you can't wait to take it home, you've got one last step to complete: financing. Our
finance department
is filled with fun and friendly loan experts that can go over the deal with a fine-toothed comb, so you know the important details of your financing plan. They'll even highlight different warranty options, so you can tailor your deal to fit your needs.
Professional Toyota Service & Maintenance
One of the major responsibilities that a driver has is properly maintaining their vehicle. Our
service department
is here to help you get the most out of your Toyota through regularly scheduled service and automotive maintenance. You can even schedule an appointment through Toyota Express Maintenance. This service involves an oil change, a tire rotation, fluid top-offs, and a few crucial inspections to make sure that everything is fully functional and in proper working order-all with a short visit to your Toyota dealership near Gordon. 
By keeping up with and following through on these important services, you'll be able to enjoy the efficient performance for the years to come.Butler Toyota is proud to provide a fun and memorable car buying experience for drivers in Gordon, GA.