The 2020 Toyota Corolla dominates the compact car segment. Known for its efficiency and the latest in technology features, it makes every drive feel more comfortable and connected. As you drive, you want to pay attention to the Corolla tire pressure for the best performance.
We're here to show Macon, Warner Robins, and Milledgeville, GA, motorists how to do it. Discover the manufacturer recommendations for your car's tire pressure and have adjustments made at our dealer by scheduling a service appointment!
---
Recommended Tire Pressure
Different vehicles have different recommended tire pressures, and it's critical to use the specifications for your make and model. In the case of the Toyota Corolla, you'll want to use different tire pressures for the front and rear wheels. Use the following recommendations:
Front Tires: 38 psi
Rear Tires: 36 psi
Spare Tire: 60 psi
A

B

C

D

E

F

Front Tire Pressure

38 psi

35 psi

32 psi

33 psi

38 psi

35 psi

Rear Tire Pressure

36 psi

33 psi

32 psi

30 psi

36 psi

33 psi

Wheel Size

15 x 6 1/2J

16 x 7J

16 x 7J

18 x 8J

15 x 6 1/2J

16 x 7J

As you can see, there are six different types of tires and wheels available in the Corolla. Be sure your use the appropriate tire pressure-and check your owner's manual for more tire information.
---
Low Tire Pressure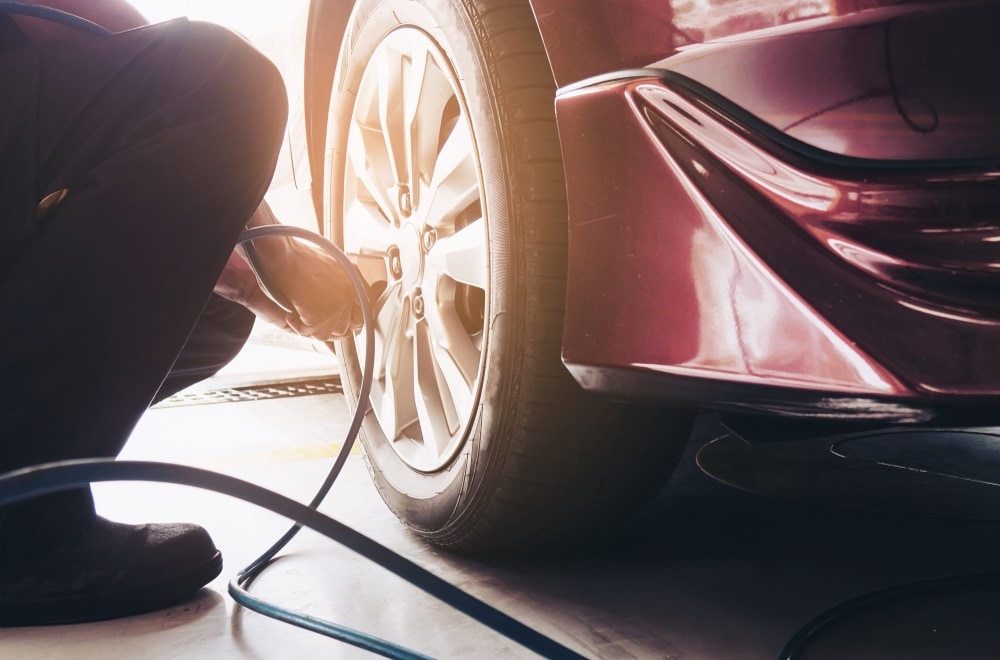 You may be wondering whether it's safe to drive your Toyota Corolla with low tire pressure. The simple answer is no-and the longer you do so, the less safe your car will become.
When the tire pressure gets low, too much of the tire's surface area will touch the ground. You will see more friction between the road and the tire as a result. Not only will this cause your tires to wear down more quickly, but it may also lead them to overheat.
That could cause the tread to separate and result in a sudden accident. Low tire pressure is bad for gas mileage, too. Pay attention to your Tire Pressure Monitoring System and address low tire pressure!
---
Scheduling Tire Service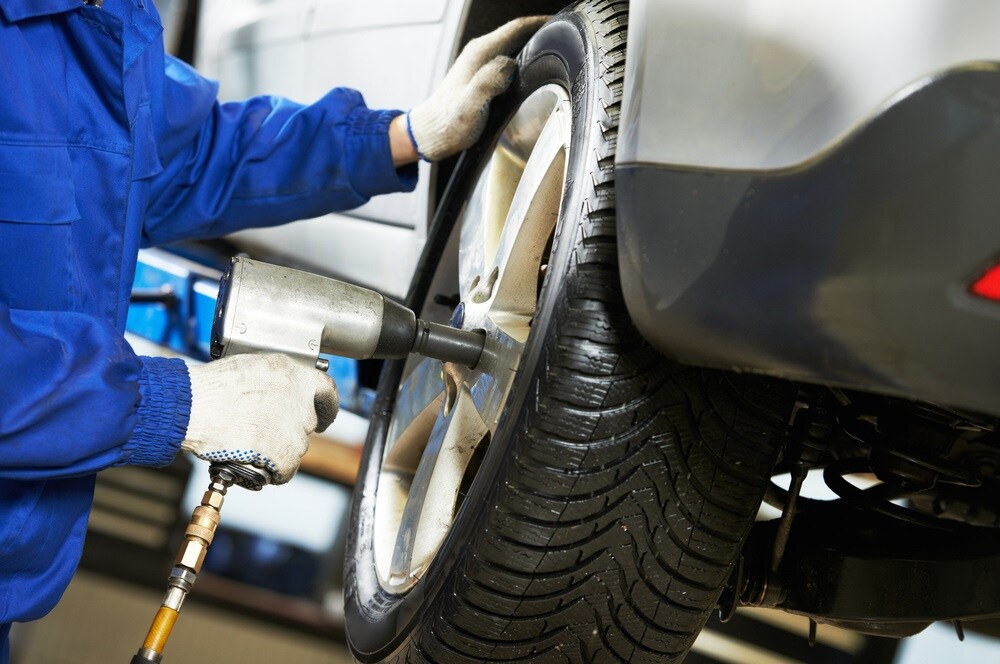 If you need tire service, the auto technicians at our state-of-the-art service center can help. Our staff is trained to perform a wide variety of tire services. We can check the tire pressure in your Toyota Corolla and adjust it as needed to meet the manufacturer-recommended specifications.
Of course, that isn't the only service we offer. Come to us for your routine tire rotations and extend the lifespan of your tires. We can also perform tire balancing services as well as tire repair when a screw or nail on the road punctures and lodges in your tire.
From time to time, you'll need your tires changed, too. We have a tire shop where you can find the new tires your Corolla needs.
---
Service Your Toyota Corolla Tires Today
Our team at Butler Toyota wants to help local drivers make the most of their daily drive. Is your Toyota Corolla ready for tire service? If so, book your appointment at our service center today.
Our certified technicians can adjust your tire pressure and perform other services as needed. We'll have your ride ready for the roads of Macon, Warner Robins, and Milledgeville, GA!