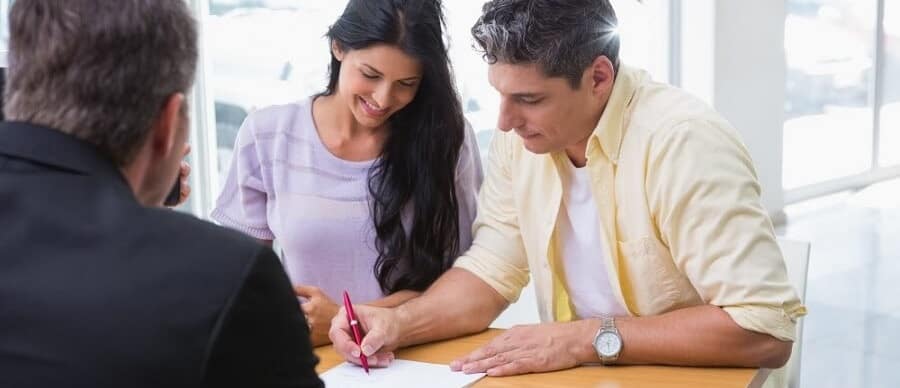 Buying a used car is an exciting process, but securing financing can be a bit more difficult than getting a loan on a brand-new model. With some added knowledge, though, you can ensure you get the best possible deal on your used-car financing.
To help out drivers in Macon, Warner Robins, and Milledgeville, the team at Butler Toyota put together some tips for financing a used car, so you can be prepared when you head to the dealership.
Know Your Credit Score
Knowing Your Credit ScoreUnlike obtaining a mortgage, financing a vehicle doesn't require perfect credit. If you have little to no credit, however, you may end up with a higher interest rate. Because of this, it's best to check your credit score prior to shopping for a used car and consider taking steps to improve your credit before making the purchase.
Get Financing Quotes
Rate shopping is an excellent tool for savvy shoppers. Get financing quotes from a variety of sources to see what the best loan terms, amounts, and interest rates are, so you can make an informed decision about how much car you can truly afford.
Keep Your Term Short
Get Financing QuotesIt's common for people to choose a longer loan term in exchange for lower monthly payments, but this can really cost you in the long run. When you stretch out a loan for years, you pay quite a bit in interest over time, ultimately paying more for the car than you intended. Whenever possible, choose a shorter loan term with manageable monthly payments to get the most worth out of your used car purchase.
Make a Down Payment
A down payment isn't always required to buy a used car, but it's a smart choice. By putting at least 20 percent down on your used car, your loan is much lower. You'll have lower payments and a lower interest rate, meaning you'll have more equity in your car when the loan is paid off.
Pay Fees in Cash
Making a Down Payment on Your CarWhen you buy a car, there are a number of additional fees that can really add up. Dealership fees, documentation fees, sales tax, and other costs should be paid in cash, rather than included in the loan, because you could end up paying much more for the car than you intended.
Get a Non-Recourse Loan
When you default on a loan, the financing company repossesses your car. If you have negative equity in the car, meaning you owe more than it's worth, you could be left paying the deficit. A non-recourse loan ensures that if you default during the life of the loan, you won't have to pay the difference in the remainder of the loan and the worth of the car.
Find Your Used Car
Buying a used car is a smart bargain and helps to boost your credit, especially if you consider these tips for financing a used car purchase.
If you're searching for a used car in Macon, Warner Robins, and Milledgeville, stop by Butler Toyota to browse our extensive inventory of used cars, trucks, and SUVs and speak with our finance team to find a great deal. We're always happy to help with all your vehicle needs, so call or visit us today to see what we can do for you!