Macon, GA, is known as The Heart of Georgia for its close proximity to the geographical center of the state. It has a population of over 150,000 people and was founded on the Ocmulgee Old Fields, where the Creek Indians resided in the 18th century. Today, the city boasts a number of universities, historical landmarks, and museums.
Considering that there's so much to do around the area, we thought to put together this guide to some of the top things to do in the fall in Macon, GA. Below, you'll find three distinctly unique places to visit in the city, from a historic home and brewery to an art museum. We welcome you to keep reading to find out about a few delightful spots to tour this fall.
Hay House
Declared a National Historic Landmark in 1974, the Johnston-Felton-Hay House is one of Georgia's most notable historic homes. Not only is it 18,000 square feet in size, but also features four levels topped by a two-story cupola, which is an ornate domed roof structure.
Additionally, history buffs will appreciate the technological advancements that this home brought into the mid-19th century. As unusual as it was for the time period, Hay House had hot and cold running water, central heat, a speaker-tube system for entertainment, and a complex ventilation system. The house is always being researched and you can take one of many tours around the property.
Take a look at the Hay House Macon Facebook page to learn more about the property, such as hours, testimonials, and event updates.
Macon Beer Company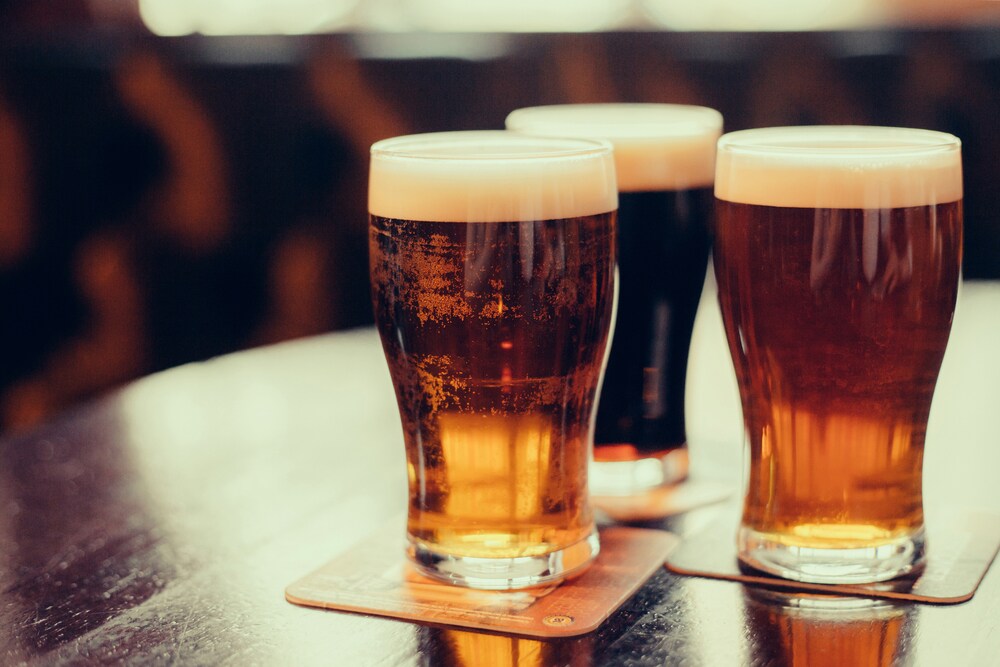 How cool would it be if your local brewery was the first one opened since Prohibition in Middle GA? Well, Macon Beer Company is just that, where they specialize in freshly made craft beers. All their current beers are listed right on their homepage and include rye beers, cream ales, American lagers, and IPAs.
The brewery hosts numerous community-oriented events throughout the year, and you can even rent out their space for a special occasion. Upon request, Macon Beer Company will also make one-of-a-kind pint glasses specifically for your event. When you walk in, you'll be greeted by a rustic atmosphere comprised of brick walls, exposed equipment, and wooden bench seating.
Check out their Facebook page to read about the Macon Beer Company history, their space, and browse some tasty brews.
Museum of Arts and Sciences
This museum understands how access to hands-on art exhibits, live animals, and 3-dimensional scientific objects are important to the development of a deep-seated appreciation for art and science. Museum of Arts and Sciences was originally founded to serve the community as a broad educational resource, where they collaborate with many cultural, educational, and governmental institutions.
So, you know that you're in good hands when you take a guided tour here, as their staff has expertise that covers a wide range of topics. You can't go wrong making a visit to see the museum's dedication to life-long learning that's evident through past installations. To give you an idea, they have hosted spiritually-inspired exhibits, abstract art, and insect models that are 120 times their normal size.
Scroll through the museum's Facebook page to keep up to date with events, exhibits, and busy hours.
Go Out for a Day this Fall!
We hope that you enjoyed reading through our guide to some of our favorite things to do in the fall in Macon, GA. Whether you've been looking for a new place to escape brisk evenings and grab a drink, or want to brush up on your history or science lessons, one of these organizations is sure to have something for you.
You could even head over to the Hay House or the Museum of Arts and Sciences with the kids, and then stop by for a drink later at the Macon Beer Company-and that's just one of many ideas!