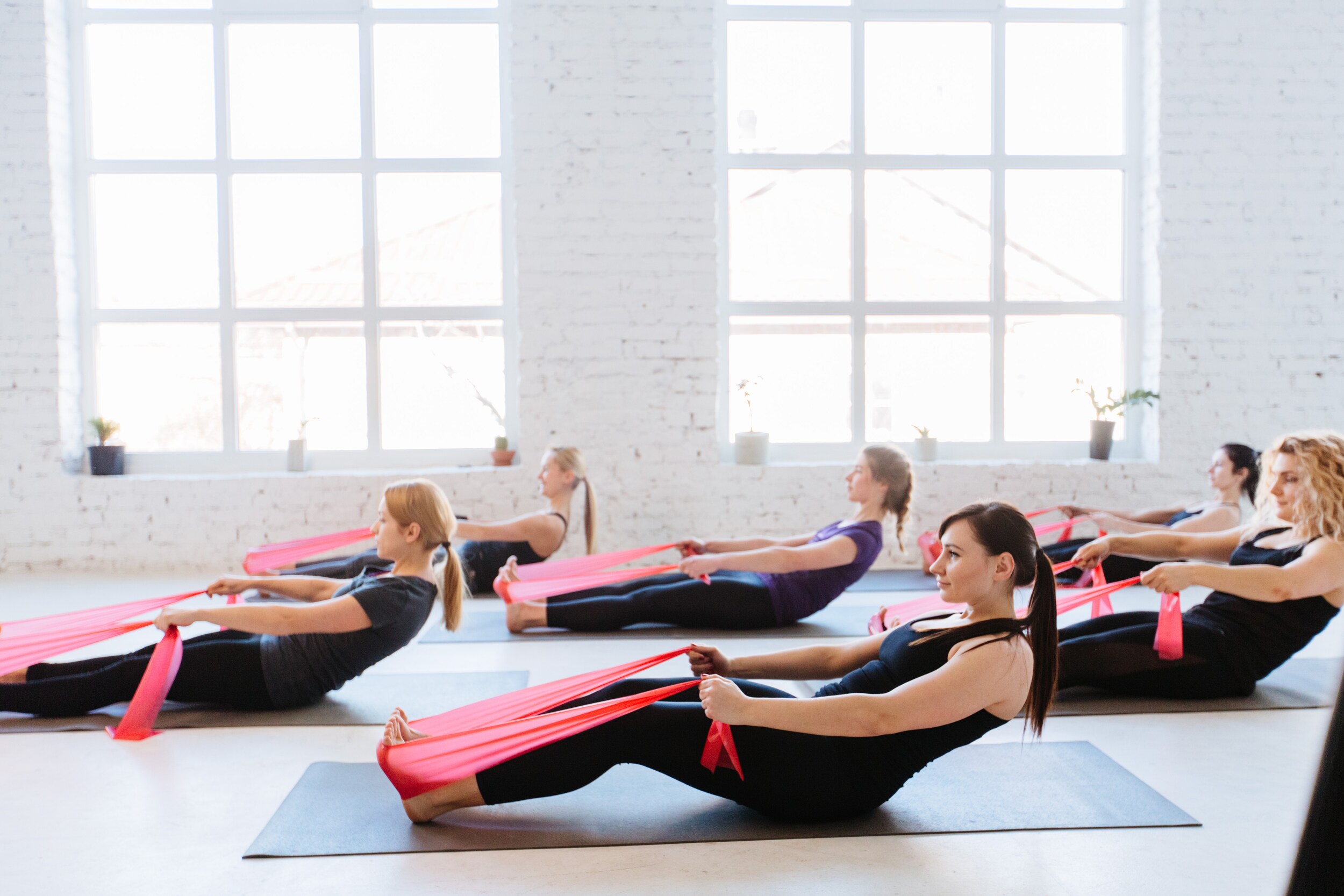 Whether you're looking to get back into shape, gain flexibility or release tension, Pilates is a great way to do it! However, how do you get started when you don't know much about the practice? 
Well, first you find a great studio that can cater to newbies and experts alike.  Then, you start going!  It's that simple.  We're here to help with a handy guide of the top three locations in Macon, so you don't have to waste any time!  Get working out as soon as possible!
Cor Studio
You'll quickly leave behind the gym anxiety when you walk through the doors of Cor Studio. Immediately, you'll recognize the laid back, yet upbeat atmosphere and any former ill feelings you had about working out will melt away.  Whether you're coming to lose weight, get toned, or simply to do something different, you'll be welcomed upon your first visit.
Pilates has been around as a fitness and wellness regime for over fifty years and was once used to treat former detainees of internment camps.  Not only is the practice meant to assist with circulation and posture, but you'll begin to notice a difference in your body in just one month.  At this studio, they have experts on hand to help you get the hang of a new activity.  Try out one of their many classes to get yourself into perfect shape.  Check out their Facebook page to see what they're up to!
Discipline Pilates
Beginning as a teacher in the early 2000s, Discipline Pilates owner Jordana Adler wanted to focus largely on how to heal people through massage and Pilates.  Maintaining her training over the years, she opened her studio in 2008, where she continues to work with people looking to help their chronic pain without medication or surgery.
It doesn't matter, though, if you don't have pain and you just want to see what Pilates can do for you.  Discipline Pilates offers private or semi-private sessions dependent upon your unique needs.  When you schedule, explain your limitations and you'll be directed to the right type of session for you.  You can also pamper yourself a bit after your workout with a massage.  Check out their Twitter feed to keep up to date.
Inspire Pilates Studio
Inspire Pilates Studio owner, Lindsay Hendrickson, used to live in the land above the Mason-Dixon line but was seduced by the south and made the move.  She has completed over 700 hours of training to become a certified Pilates instructor and has since worked for people with injuries, former athletes, and individuals suffering from debilitating diseases. 
Offering several different Pilates, barre, and yoga classes, Inspire offers something for everyone.  From novices to experts, the owner and instructors know that you'll find something within yourself during your Pilates practice.  It doesn't matter if you're looking to make your body look better or if you simply need a different answer for pain relief, Pilates can help.  
Get Bendy, Get Better
The inventor of the practice, Joseph Pilates, has been quoted as saying that someone who practices on a regular basis can feel a difference in 10 classes, see it in 20, and in 30 they will have a whole new body.  Challenge yourself to meet those landmarks, while changing your life.