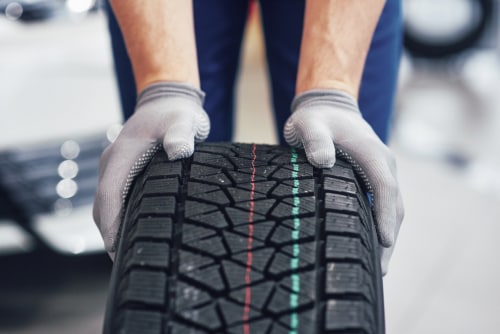 When you're ready to upgrade your current set of wheels, knowing how to read tire size is crucial. This ensures you will have the perfect tires for your vehicle, allowing you to take on the roads of Macon, Warner Robins, and Milledgeville with ease.

If you are unsure about how to correctly read tire size, don't worry! Butler Toyota is here to help. Below, we break down exactly how to determine what the numbers and letters on your tires mean, so you can contact us and pick out your new set when you're ready. Let's get started.
Tire Type
The first letter on your tire's sidewall determines which type of tire you need. Most likely, you are going to find the letters P or LT. The P means you have a P-Metric Tire, which meets standards within the US for passenger vehicles.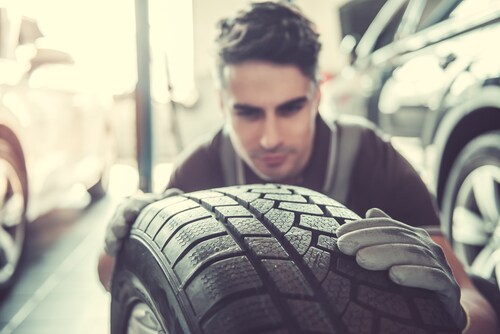 LT (which might also be at the end of the stream of numbers and letters) indicates this tire was designed for light trucks.
Tire Width
Next, you will find a set of numbers which refer to the width of your tires from sidewall to sidewall. This should be three digits before a slash (/) and tell you what width of tire you need to be looking for.
Aspect Ratio & Radical
After that slash mark, you'll find two numbers and the letter R. The two numbers indicate the height of your tire's cross-section to its width-the aspect ratio. For example, if your tire reads /60 R, it means the height is 60% of the width of the tire.
The R after this number stands for Radial. This means the layers of your tire run radially across it.
Wheel Diameter
Next, there is a set of two numbers after the R. These tell you the size of the wheel that your tire is meant to fit. If it states 20, it means this particular tire is meant for a 20'' wheel.
Load Index & Speed Rating
Finally, you will see a set of numbers at the end of the sequence that ends in a letter. The number represents the load index, which tells you how much weight the tire can support.
The letter following shows you the speed rating that is capable of this tire and each letter indicates a different range of speed. For example, one of the most popular letters you'll see is H speed rating, which has a maximum of 130 MPH. It is recommended that you do not exceed this speed on these tires for safe driving.
Learn More at Butler Toyota
Whether you need some assistance in how to read tire size or are ready to pick out your new set, visit our dealership's tire center today. We have a large selection of Toyota tires that are sure to elevate the way you drive in Macon, Warner Robins, and Milledgeville.
Make an appointment easily using our online scheduling tool or give us a call. See you soon!