Your car's performance depends on tire pressure-maybe even more than you realize. Keeping your tires properly inflated means you'll experience quicker steering response, better efficiency, and a smoother ride. It can extend the life of your tires, too.
Wondering how to check tire pressure? The service team at Butler Toyota can walk you through it. Learn how to monitor your tire pressure, avoid tire failure, and drive safer on the roads of Macon, Warner Robins, and Milledgeville!
Keep Your Tires Cold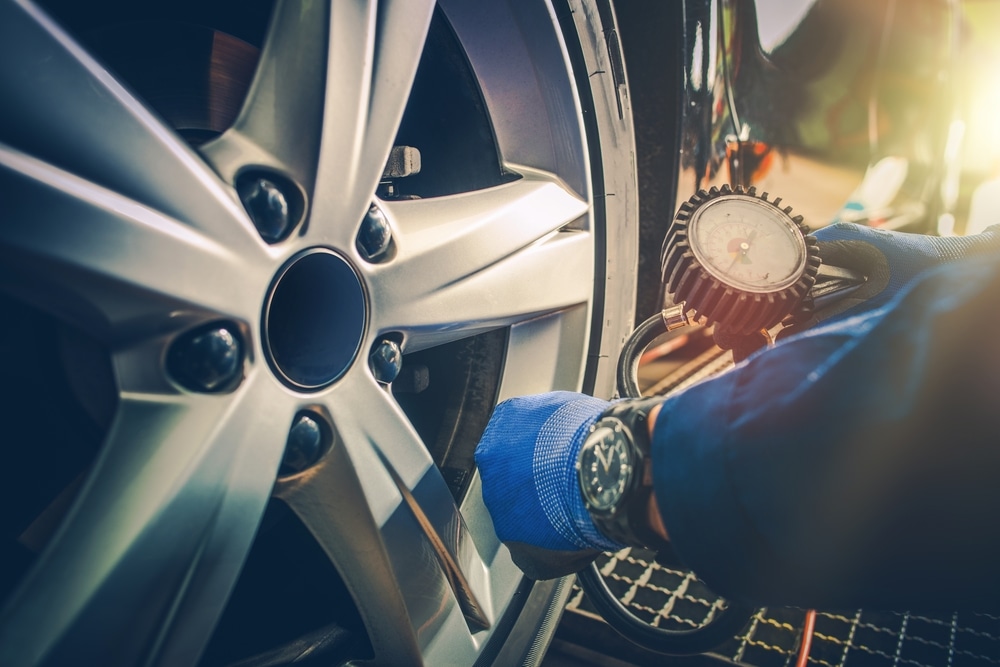 It's best to check the pressure of your tires after the tires themselves have cooled down. This is because vehicle manufacturers specify PSI (pounds per square inch) under the assumption that tires are cold. If you let your tires cool for at least three hours after driving, that's sufficient.
Check the Recommended PSI
Your owner's manual can tell you the manufacturer's recommended PSI for your front and rear tires. If you don't have access to the manual, you can find the figures on the driver's side doorjamb as well. Write down the figures to avoid getting confused as you gauge the tire pressure.  
Gauge Your Tire Pressure
For this step, you'll need a tire pressure gauge. Start by removing the valve cap from one of your tires. Place the pressure gauge on the valve stem and press down hard enough to silence the hissing sound.
Wait until the gauge provides a reading. With traditional gauges, the air pressure will push a small bar out from the bottom of the gauge. You can see the measurement units on the bar. If you use a digital gauge, you'll see the pressure readout on a screen.
Fill to the Recommended PSI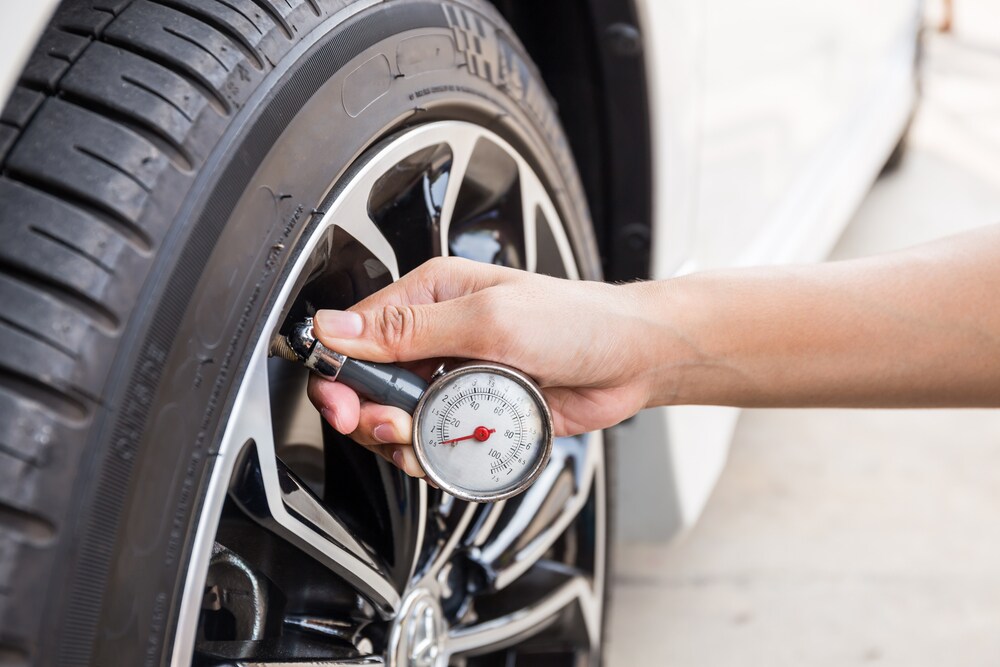 Now that you know your tire pressure, it's time to adjust it. Is your PSI above the recommended figure? If so, simply let air out until the number matches. If your PSI is below the manufacturer-recommended figure, you'll need an air compressor to pump air back into the tire.
You can find an air compressor at your local gas station. Fill each tire by placing the end of the hose over the valve stem and pressing on the lever. After filling your tires, check the pressure again and let excess air out, if necessary. Never drive on overinflated tires-it can decrease your vehicle's traction on the roads.
How Often Should You Check Tire Pressure?
As you can see, checking your tire pressure is a simple process. You should aim to do it at least once per month and before long trips. Tires have been known to lose up to 1 PSI every month, so it's best to check them at least once during that period. Check all your tires-the spare one, too!
Now that you know how to check tire pressure, underinflated tires won't delay or negatively impact your drive. Have your tire pressure gauged and adjusted anytime at Butler Toyota. Make a service appointment and let us get your car ready before you venture around Macon, Warner Robins, and Milledgeville.