Your radiator relies on antifreeze, or coolant, to keep the engine from overheating as it runs. This fluid is crucial for safer driving near Macon, Warner Robins, and Milledgeville. If you're more of a do-it-yourself type, you may be wondering how to check your coolant level.
Our certified service team is here with the answer. Follow these steps to check the coolant and keep the radiator running smoothly! If you have any questions, just contact us at Butler Toyota.
What is Coolant?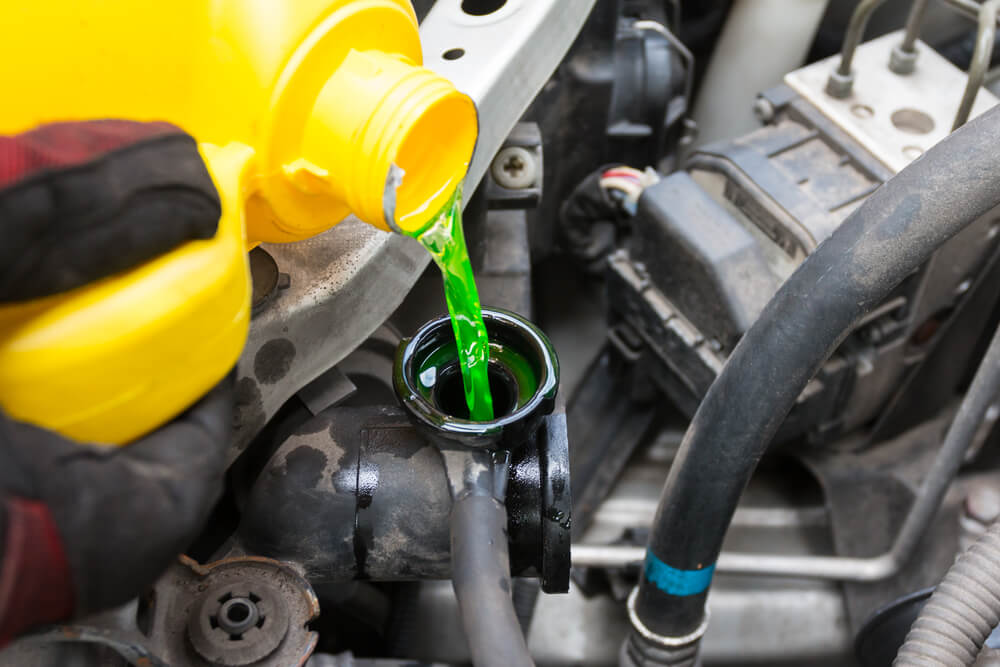 Let's start with the basics-firstly, what is coolant, and what does it do? Like the motor oil in the engine, coolant transfers heat to keep the engine cool. It also adds antifreeze protection. Some cars use coolants with specialized additives or coolants formulated for specific manufacturers.
Coolant helps prevent engine damage by freezing or boiling, essentially. Heat can only be transferred away with a liquid in the system, and coolant plays that role (one shared with the motor oil) in your car's engine.
Keeping your coolant topped off can help you avoid costly engine repair down the road. It's a more cost-effective way to care for your vehicle.
Check Coolant Level Visually
Checking the coolant takes just a few seconds. Modern cars usually have a translucent coolant overflow tank next to the radiator. There are max and min lines on the side of the tank, and you can see fluid levels through the sides of the tank. Make sure your fluid falls between the high and low marks.
Have an older vehicle? The process is a little different. You'll need to look in the radiator to judge your coolant level, and there's no dipstick or meter to tell you whether you have enough.
However, older systems were less sensitive to the amount of coolant in your car. If you can see the fluid by removing the radiator cap and looking inside, the level is fine.
How to Top Off Your Coolant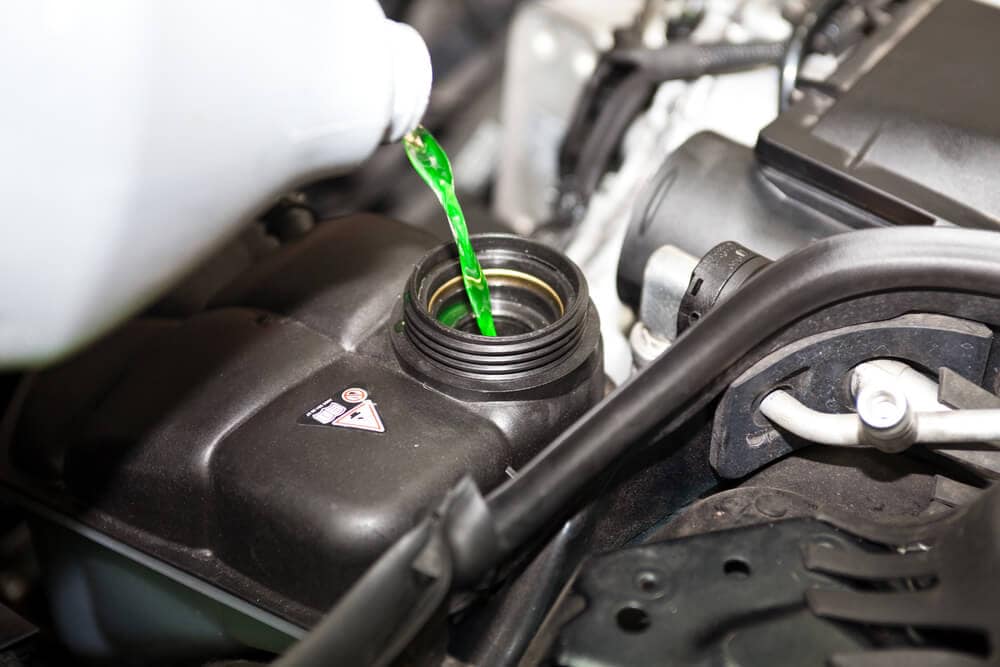 If your coolant level is low, you should top it off before you continue driving. Your engine needs a 50/50 mix of coolant and water to run effectively. You can purchase pre-mixed coolant that is ready to pour.
To add the coolant, unscrew or pop off the cap on top of the coolant overflow reservoir. Simply pour the coolant in until it reaches the full mark, and you'll be ready to hit the roads.
From time to time, it's smart to flush your radiator to clear out any gunk left by old coolant. Your service technician can perform a radiator flush during your regularly scheduled service appointment.
Check Your Coolant & Other Fluid Levels
It's important to check your coolant level and other fluid levels from time to time. We recommend that drivers near Macon, Warner Robins, and Milledgeville do so at least twice year. Where coolant is concerned, it makes the most sense to do it before summer and again before winter.
Feel free to schedule your fluid level inspections here at our service center. Our certified technicians at Butler Toyota will top off your most important fluids, so you can adventure more safely on the roads!