Your vehicle's oil has an important role in keeping your engine's components lubricated and helps prevent the engine from overheating. Over time, you'll need to have the oil in your car replaced, so it can continue to perform its job and keep the engine running smoothly.
There are varying factors that determine when it's time to change your oil, so that's why checking the oil in your car is important. Just like getting a check-up at the doctor's office, this will let you stay aware of the health of your engine and its oil.
Our service center team at Butler Toyota wants to teach you how easy it is to check your oil, so you can keep your vehicle's engine performing at its best as you drive around Macon, Warner Robins, and Milledgeville!
Step-by-Step Guide to Checking Oil in Car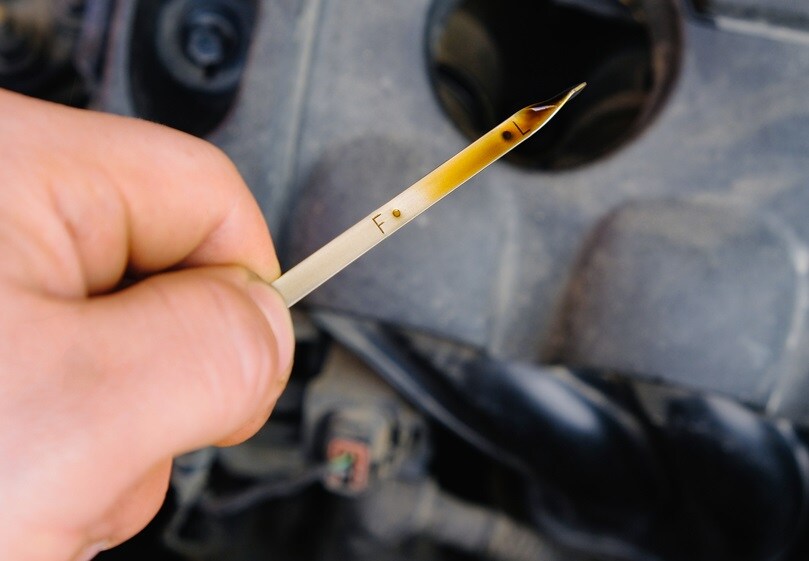 It's a good idea to get in the habit of checking your oil frequently. This is so you can stay aware of its condition and schedule oil change service before your engine experiences more complex issues. Here's how to properly check your engine's oil.
Open the Hood and Locate Dipstick: After your car has been running for a little bit, turn off the engine and open up the hood. The dipstick can be located in various places, so it's best to refer to your owner's manual if you can't easily find it.
Pull Out the Dipstick and Clean It Off: Once you find the dipstick, take it out and wipe it off with a clean rag or towel. 
Put Back Dipstick and Remove Again: You then want to insert the dipstick all the way back into the car and pull it back out.
Check Oil Level: At this point, you can now go ahead and see your oil level. Usually there's a marking on the dipstick that shows how much oil you want in your engine. If it's below this mark, you'll want to add more oil. Make sure when adding oil to the engine that you're using the specific oil your model uses. You'll also want to make sure you're checking the oil again within the near future. This is so you can see if there's oil leaking from the car that's causing the low oil level.
Inspect Oil Condition: If the oil level is fine, you also want to inspect the color and texture of the oil. The oil should appear amber in color. If it's darker, this is an indication that it's worn and needs to be changed. You also can touch the oil and see if it has a grainy texture to it. If that's the case, you'll want to have your oil changed.
Oil Change Service
If you notice you're low on oil, it's worn, or you have oil leaking from the car, you can have your vehicle serviced with us at Butler Toyota. Our certified technicians can quickly change your oil and filter, so you can continue to drive around Macon, Warner Robins, and Milledgeville knowing your engine is properly lubricated. Schedule service with us today!