Tires are essential to a safe and steady drive. They carry us wherever we need to go near Macon, Warner Robins, and Milledgeville. But like all parts, they need maintenance from time to time.So, how often should you rotate your tires? Butler Toyota answers that and gives you a look at the process in this tire rotation review.
Tire Rotation
Like a lot of routine maintenance jobs, getting your tires rotated has everything to do with mileage. After all, tires are the ones carrying you through all those miles.Generally, you should get your tires rotated every 5,000 to 6,000 miles. There are some tires and cars that can go as far as 7,500 miles between rotations, while others need it as often as every 3,000 miles.The best way to know how frequently your car or truck should get its tires rotated is to check your owner's manual.
Why Rotate Your Tires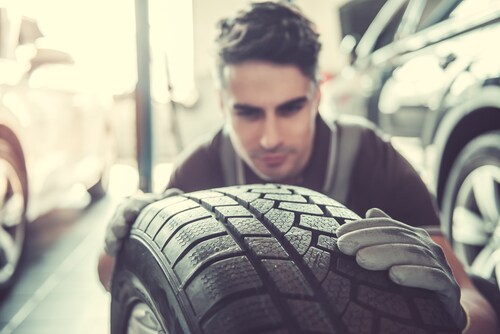 Getting your tires rotated is as important to your safety as checking your brakes. The tread on your tires is essential for gripping the road to give you both effective stopping power and stable handling.Over time and enough miles, the tread starts to wear down. You can see and feel your tires becoming smoother. Rotating your tires helps make sure they all wear down evenly. That way each tire is able to effectively stop and handle for longer and give you more miles out of it.
What Is Tire Rotation
The best way to make sure your tread wears evenly is to move your tires around. This usually means moving the front tires to the back and the rear tires to the front.There are some details that can vary depending on if your car is front-wheel drive, rear-wheel drive, or all-wheel drive because each of these distributes power differently. That can affect how each tire wears.In a front-wheel drive vehicle, the front tires wear quicker. With this kind of drivetrain, it's recommended that the rear tires switch sides once they've been moved to the front.With a rear-wheel drive vehicle, power goes to the back first, so those tires will wear down faster. This time, it's the front tires that will switch sides when they move.On an all-wheel drive car or SUV, all four tires will have their tread wear down faster because power is evenly distributed. A service technician will typically rotate the tires the same as a rear-wheel drive car, but you may have to get your tires rotated more frequently.
Tire & Service Center
As part of our Service Department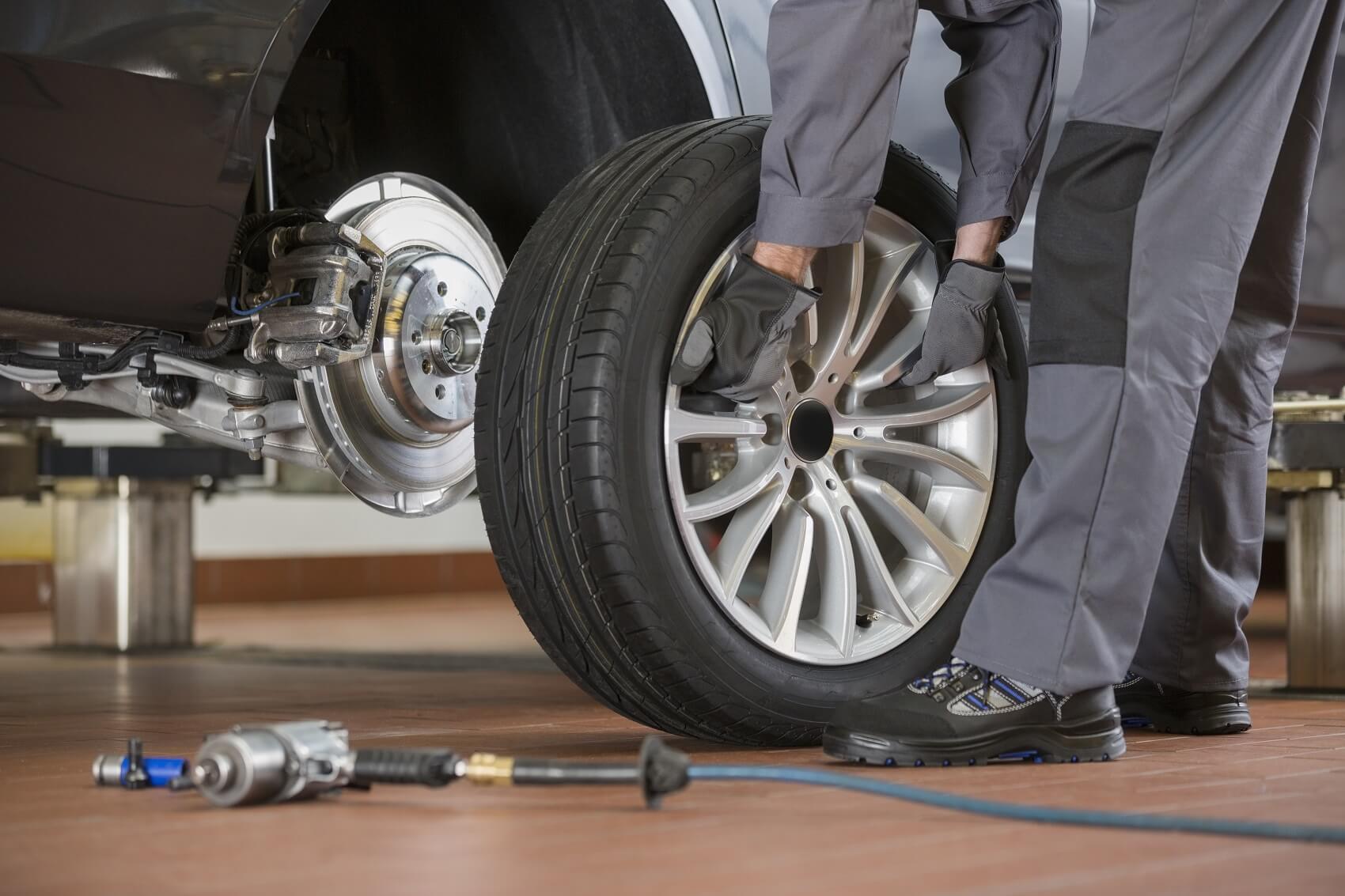 , we have a full Tire Center on site to help you with all your tire needs from getting air, to rotations, to buying new ones.The expert service technicians use seven factors to determine the best tires for your vehicle including, size, load rating, tread wear, and traction rating. Every tire we put on your car also comes with a 2-year hazard protection warranty. 
Schedule an appointment
with us online to set up your next tire rotation or a service appointment with our team of Toyota-certified technicians.
Visit Us
At Butler Toyota, we are proud to service drivers near Macon, Warner Robins, and Milledgeville.
Come visit us
some time to learn more about how often you should rotate your tires and any other service questions.