Scheduling regular maintenance, such as oil changes, is the easiest way to keep your car on the road in Warner Robins, Macon, and Milledgeville.  If you're like most car owners, however, you simply don't have the time to wait at a service department for your vehicle maintenance to be completed. 
Fortunately, changing your engine oil shouldn't take that long, especially if you're working with an experienced service professional.Are you wondering, "How long should an oil change take?" Depending on the skill of your service professional, your oil change can last as little as
thirty minutes or as long as an hour.
Before you
schedule your next oil change
, find out more information on how long an oil change should take and learn why changing your oil regularly is so important.
When to Change Your Oil
Before you learn how long an oil change should take, it's important to get an idea of when you need to change your oil. The best way to decide if it's time for an oil change is by checking your odometer. If you own a newer vehicle, your engine can usually go 5,000 to 7,500 miles between oil changes. Keep an eye on how much you're driving, and if you're nearing one of these mile milestones, you should think about scheduling an oil change.Another way to
determine if you need an oil change
is by examining the conditions where you drive your vehicle. If the environment where you typically drive is very dusty or experiences extreme temperatures, for example, you will need oil changes more frequently.
Length of an Oil Change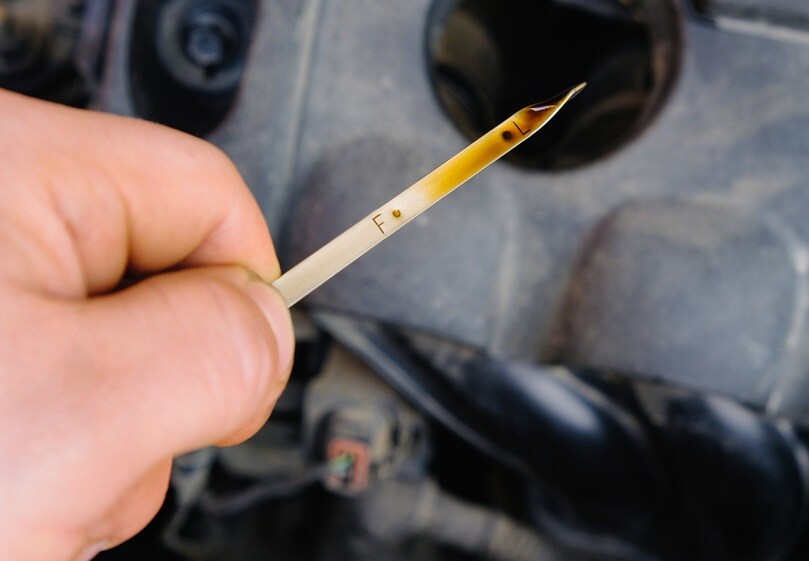 Now, let's take a look at how long you can expect your oil change to take. Oil changes, like most car maintenance, require several steps, and how long it takes to complete each step will determine the total length of your oil change.First, your maintenance technician will need to get your car ready for the oil change, which requires lifting the vehicle and removing the oil plug. Hopefully, these two steps shouldn't take much more than five minutes, if your technician is experienced and possesses the proper equipment. Second, your maintenance professional will allow the old oil in your car to drain. This step should take somewhere between 15 and 20 minutes, and is the longest step of the process.Third, your engine oil filters will need to be changed. If your oil filters are hard to remove, this step can take 10 minutes or more. Fortunately, your filters can usually be changed while your oil is draining. Fourth, your technician will add fresh oil to your engine, which should take five minutes at most.Lastly, your oil plug will be replaced, and your car will be lowered. This last step will last between five and ten minutes.
Visit Butler Toyota for an Oil Change
After learning how long an oil change should take, you'll be ready to schedule this maintenance task whenever necessary. If your automobile needs an oil change, you can
visit the Service Department at Butler Toyota
for assistance. Our service professionals can help with all your maintenance needs, so that your vehicle runs well when you're driving around Warner Robins, Macon, and Milledgeville.