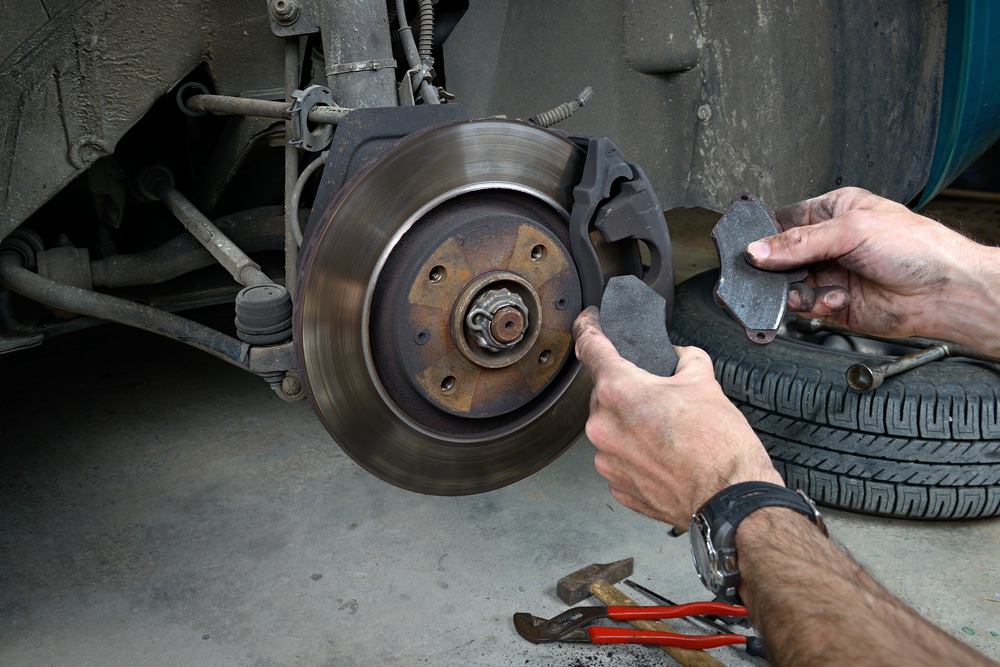 Your brakes are one of the most crucial components featured on your vehicle. They're responsible for allowing you to control the speed of your car, as well as stopping the vehicle to help you avoid an unwanted collision. However, your braking system is made up of several parts that can wear over time. And so, staying on top of brake service and repair is imperative, if you want to keep your vehicle in great shape and functioning at its best. Butler Toyota is proud to offer brake services and repairs to drivers in the Macon, Warner Robins, and Milledgeville areas. Drivers who want to stay on top of their brakes should have them inspected and serviced regularly. 
The Signs of Wearing Brakes & Components
Luckily, there are several signs that can tell you that you're in need of brake service. Brake pads are even designed with a wear indicator, which will deliver a noise to alert you that they need maintenance. Below are a few crucial signs that are telling you that you should schedule brake service soon.
Grinding or Screeching Noise. When your brake pads are worn, the wear indicator will rub against the rotor, emitting a loud and metallic screech.
Spongy Brake Pedal. If there's air caught in your brake lines, it can cause the brake pedal to feel squishy, and your vehicle won't be able to achieve its normal braking power until the air is removed.
Excessive Vibration When Braking.
If you notice that when you apply pressure to your brakes, your vehicle begins to shake, then it could end up being worn rotors or uneven brake pads that's causing it.
Having Your Brakes Serviced
Having your brakes inspected regularly is a great way to stay on top of any issues and indications of wear. It's a way to prepare for upcoming services that will help get your brakes and its components back to working order. When you come in for a routine service, like an oil change, our Toyota technicians can include the brake inspection, too. They'll carefully look over the lines, pads, rotors, and calipers to make sure that everything looks good and is in working order.
Getting Your Brake Parts
If you're the type of driver who likes to perform their own maintenance on their vehicle, you'll want to make sure you're using the right parts for your vehicle. You can order your new brake parts from us. These parts were designed to fit perfectly with your vehicle, so installation can be easy. You can drive comfortably knowing that your vehicle has the right parts.
Schedule Your Brake Service at Butler Toyota in Macon GA
When it's time to come into Butler Toyota for brake service, you can always call us to lock down your appointment. You can also schedule your service appointment with us online. All you need to do is fill out the form with a few details and your preferred contact information. We'll be sure to contact you right away to confirm your
brake service appointment
with us.
At Butler Toyota, we're proud to help drivers in the Macon, Warner Robins, and Milledgeville area maintains and service their vehicles, so they can continue driving free of problems or worries about their braking system.

Contact Us
Hours
Monday

9:00AM-8:00PM

Tuesday

9:00AM-8:00PM

Wednesday

9:00AM-8:00PM

Thursday

9:00AM-8:00PM

Friday

9:00AM-8:00PM

Saturday

9:00AM-8:00PM

Sunday

Closed