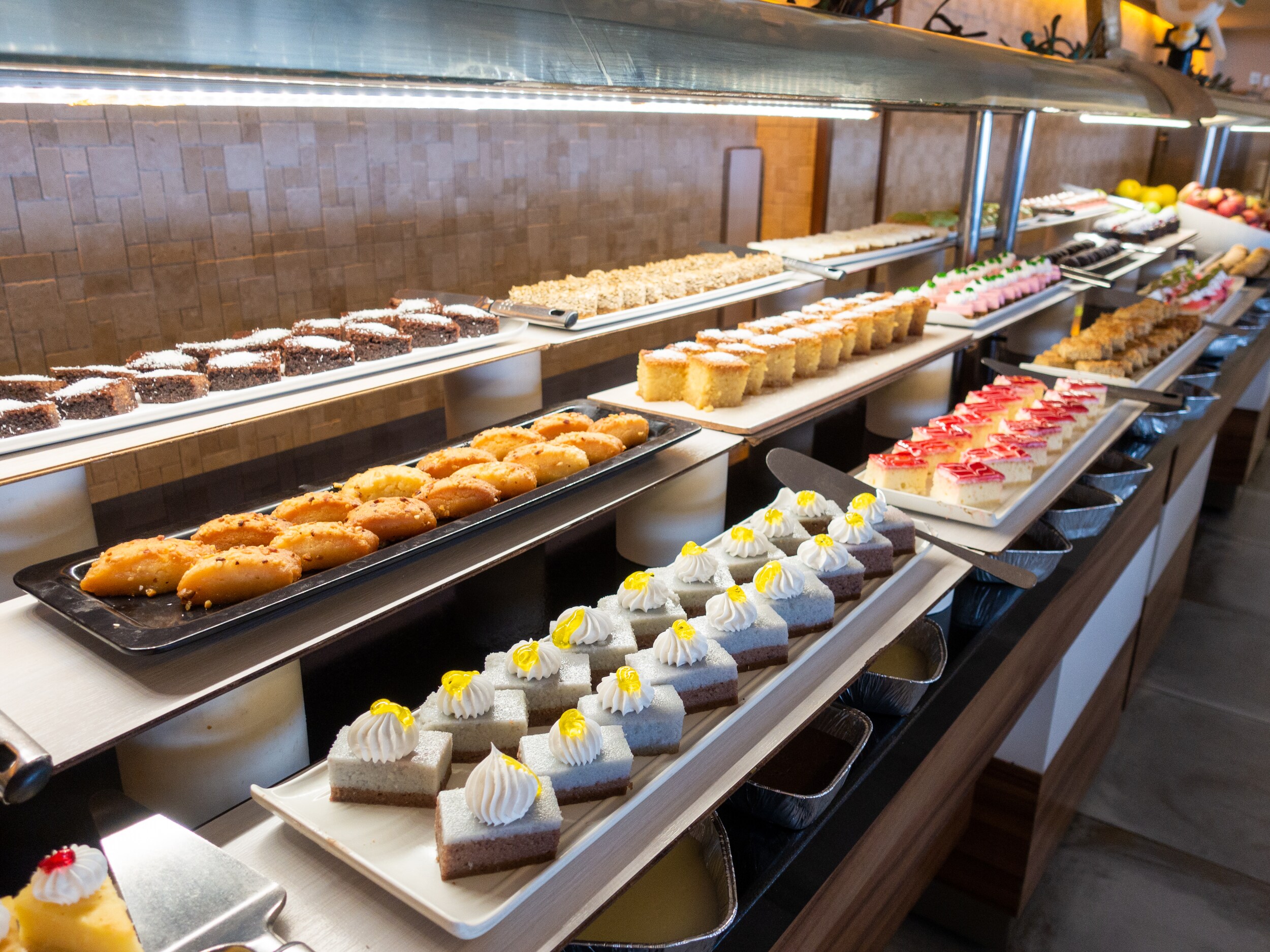 Who can resist the sweet smells and freshly baked goodness produced by local bakers and their ovens? Macon, GA, is lucky to feature a historic downtown district with several great eateries, while housing a few spectacular bakeries, as well.
Our team chose three bakeries for you to discover while you journey throughout downtown Macon in search of a delicious treat.
Amanda's Cakery
Located in historic downtown Macon, you'll notice Amanda's Cakery and its storefront, thanks to the cupcakes on the display, complete with signature red baking cups. Flavors range from the Georgia-favorite Peach Cobbler, to a rich Sinful Chocolate taste for those searching for a chocolate fix. The cupcakes are baked using the same batter as Amanda's delectable cakes.
The Cakery became a staple once its owner gained inspiration from a longtime baking mentor. That passion is infused into each food item, including wedding cakes and other custom cake designs.
During the custom cake-creation process, excess cake is trimmed for shaping and design purposes. Those trimmings are collected, packaged, and sold to make full use of ingredients and to provide customers with an extra snacking option!
Felicia's Cake Factory offers home baked goods created with both passion and family-inspired recipes using the finest and freshest ingredients. This Cake Factory creates cakes of all shapes and sizes. Whether you're celebrating a close friend's birthday or another friend's baby shower, Felicia can bake a cake for the occasion.
Felicia's Cake Factory blossomed after friends and family raved about her baked goods. A storefront emerged in historic Macon and has since been pumping out savory snacks while keeping local businesses in mind. From their signature almond-flavored family cake recipe to a more advanced strawberry shortcake recipe, Felicia's Cake Factory can deliver your desserts to your party for added convenience. Read more on their Facebook page!
Wilson's Bakery                    
At Wilson's Bakery, you can enjoy a fresh baked snack for yourself, all while satisfying your favorite four-legged friend's sweet tooth with fresh baked doggie treats made with all-natural ingredients. Order the well-known Fingernut Cookies™ when you visit the bakery, and enjoy the mouthwatering goodness of fresh Georgia Pecans in every bite.
The bakery has been serving Macon and other middle-Georgia residents for over 60 years, and its owner, a second-generation Wilson baker, is currently the President of the Southeastern Retail Bakers Association. Wilson's offers everything from donuts to flaky breakfast pastries, sure to satisfy your cravings. Read more on their Facebook page.
Check Out These Top Bakeries
The next time you find yourself enjoying historic downtown Macon, be sure to check out either of these bakeries for a sweet, fresh baked snack. Take that baked good to go as you explore everything the area has to offer with warmer weather upon us.
Be sure to check out the bakery's link that interests you most to learn more about what treats are available for you to devour.