One of the biggest trends in homes and offices across the country is Amazon's Alexa voice assistant. This incredible system is completely voice controlled and contains a variety of services available to you. These skills, as their known as, go a long way to make your life more convenient, but why should it be limited to the office?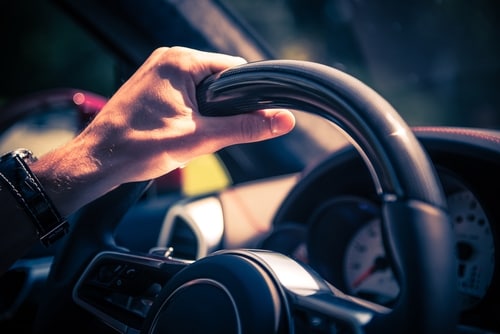 Recently, Toyota has announced that all the power of Alexa could be coming to your favorite Toyota model vehicles. Turning the cabin of your vehicle into a mobile office just took on a whole new meaning. Learn more Toyota Amazon Alexa capabilities available later this year in our comprehensive overview.
Amazon Alexa's Skills
Most people know Alexa as the virtual assistant that answers the mundane questions you have. It can read out your schedule for you or find some helpful recipes. Whatever you ask of it, it probably has an answer. However, this handy device is more than just a portable search engine and calendar event reminder.
You can also tell Alexa to call or message people in your contact list or play music from your playlist. When properly equipped, you can even control your television at home. Alexa can also act as a translator or offer trivia games for you to train your brain. It's capable of acting as a fitness helper as well offering full yoga lessons for you and much more.
Amazon Alexa in Your Toyota
When Alexa becomes available in new Toyota vehicles later this year equipped with the Entune 3.0 App Suite, you'll have access to all of its best known skills and more. Remote controlled voice operation will become the norm when you're behind the wheel. For example, if you're feeling a bit too hot behind the wheel, you can tell Alexa to turn your air conditioning on.
More essential functions can be voice controlled as well such as the locks, the headlights and even the engine. If you sync your onboard Alexa system with the one you have in your home, all these operations will be available remotely. As you head out in the morning, you can tell Alexa to turn on your Toyota, so it's ready to go when you are.
Amazon Alexa in Your Home
Just as you can control the Alexa in your car from inside your home, the reverse is true as well. When you're heading home after dark, you can tell Alexa to turn on the lights in your house from inside your Toyota if you have compatible smart home devices installed. The same is true for the thermostat inside and your garage door of course. The entire power of Alexa will be available right in your Toyota infotainment system, and all your Alexa controlled devices can be connected and operated from anywhere. The future of convenience and control arrives later this year.
Visit Butler Toyota
If you're looking to get your hands on a Toyota with Alexa voice assistant, head to Butler Toyota. We're your best choice for the latest Toyota models in Macon area. Our friendly team knows all about the new Toyota Amazon Alexa capabilities and can teach you everything you need to know. Visit us or call today to learn more about this incredible upcoming feature.