Sedans are among the best ways to get around the Macon, Warner Robins, and Milledgeville areas. They're easy to drive and are packed full of some of the latest and greatest in automotive technology. You'll even find that the newest models have more interior space than you might think. With so many to choose from, finding the right sedan for your needs can be quite the endeavor.
The new 2019 Toyota Camry tends to stick out, however, especially with its new Apple CarPlay™ feature. Numerous drivers in the area have already made the switch, so upgrading your Toyota might be just what your driving experience needs. Learn all about the new 2019 Camry in our comprehensive review.
Toyota Apple CarPlay™ Supported Infotainment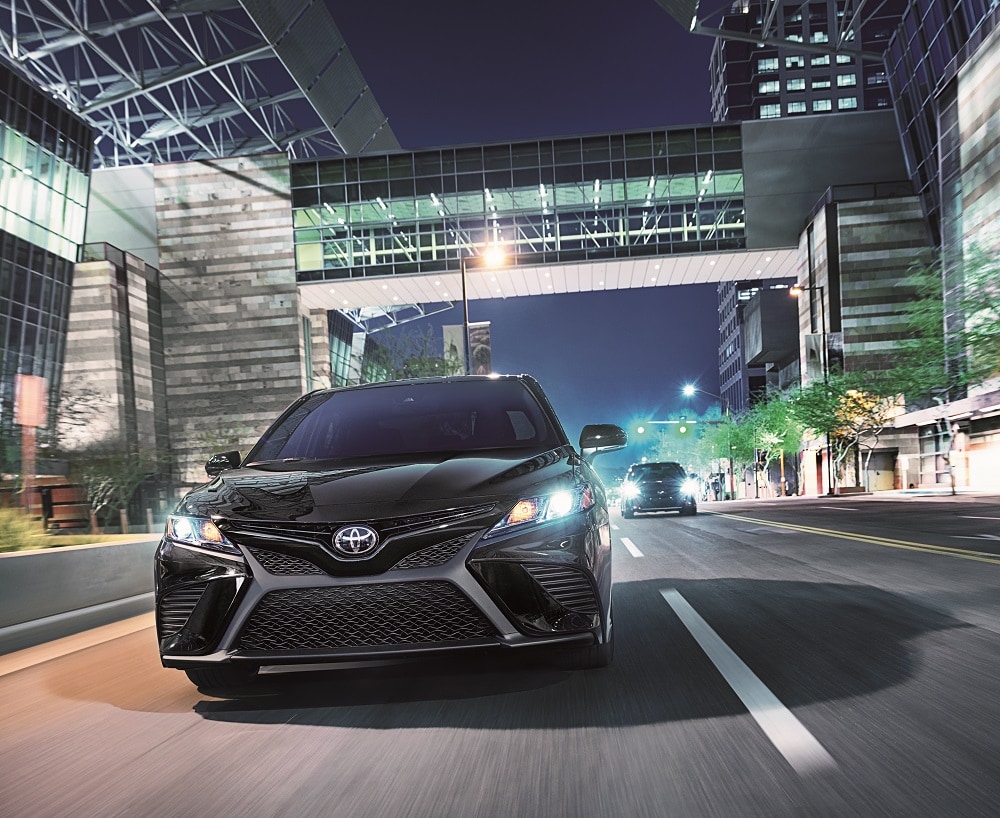 One of the most exciting new additions to the Camry's capabilities for the 2019 model year is Apple CarPlay™ integration. This innovative system makes it easier than ever to connect your iPhone® to your vehicle, granting you access to all your favorite apps for calling, messaging, music, and navigation.
In fact, Apple CarPlay™ is a standard feature on every single Camry trim, so you'll never have to drive without it. Toyota's entire design for the sedan's cabin is driver-focused, and you can't have driver-oriented design without the convenience of Apple CarPlay™. The available 8-inch touchscreen interface has never been easier to use, but you can operate Apple CarPlay™ entirely hands-free with voice commands.
Drivers in Macon, Warner Robins, and Milledgeville can learn more about the Toyota Camry interior with our in-depth interior review.
Toyota Camry Advanced Technologies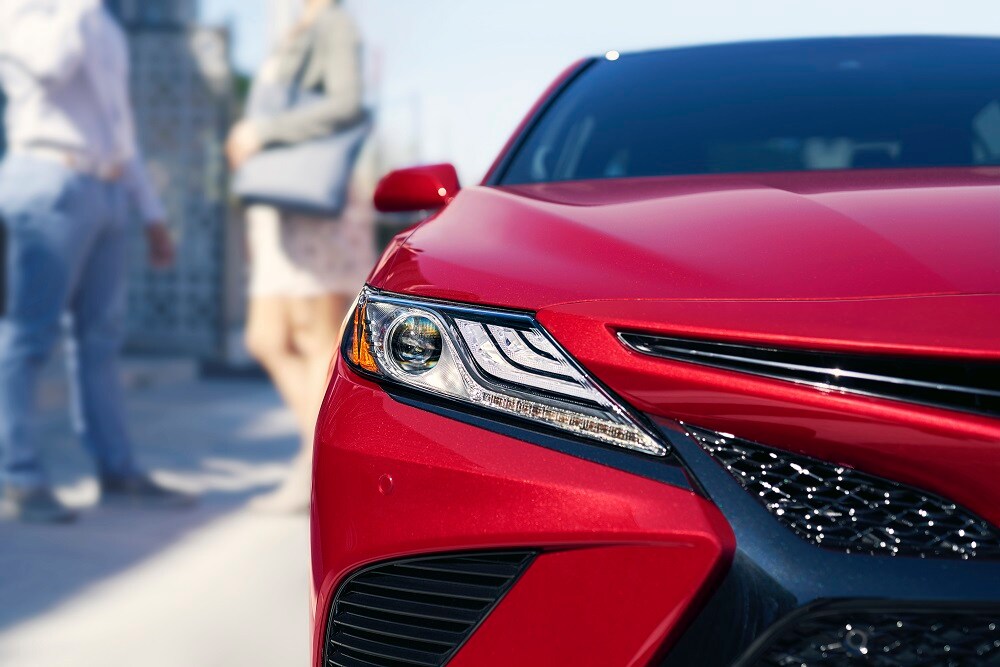 Apple CarPlay™ is just the beginning of everything the new Camry can offer your driving experience. Thanks to the available Wi-Fi Connect powered by Verizon, you can turn your car into a mobile hotspot. Up to five distinct devices can connect at one time, so you and your passengers can stay on the grid. There's even available Qi-compatible wireless smartphone charging, so you can keep your Apple CarPlay™ connectivity without having to deal with pesky wires.
Thanks to Remote Connect, your iPhone® can help you with your car both inside and out. This app allows access to certain features of your vehicle remotely, such as your door locks and even your engine. You can also monitor your Camry in real-time if you lend it to a family member or friend to drive. This app also allows you to find your car easily in a crowded lot, so you'll never waste time searching again.
Find out what's available for the Toyota Camry trim levels with our comprehensive trim level comparison.
Toyota Safety Sense™ P
While your phone can be used to augment your infotainment and convenience needs, safety is integrated whether you connect your smartphone or not. Toyota Safety Sense™ P comes standard on all Camry models just as Apple CarPlay™ does, and it features an entire suite of driver-assistance systems.
Among the most impressive driver-assistance features is the pre-collision system with pedestrian detection. This system is constantly scanning the area in front of you for other vehicles and pedestrians. If an imminent collision is detected, your car will alert you immediately. Fail to brake in time, and your vehicle will apply brake pressure for you-certainly helping in emergency situations.
Test Drive the 2019 Toyota Camry
If you want to learn more about the 2019 Toyota Camry and everything its Apple CarPlay™ technology can do for you, you'll have to see it in person. Head over to Butler Toyota, the best Toyota dealer in the Macon, Milledgeville, and Warner Robins areas, to experience it for yourself. Contact us today, and our team will be happy to schedule a test drive for you.