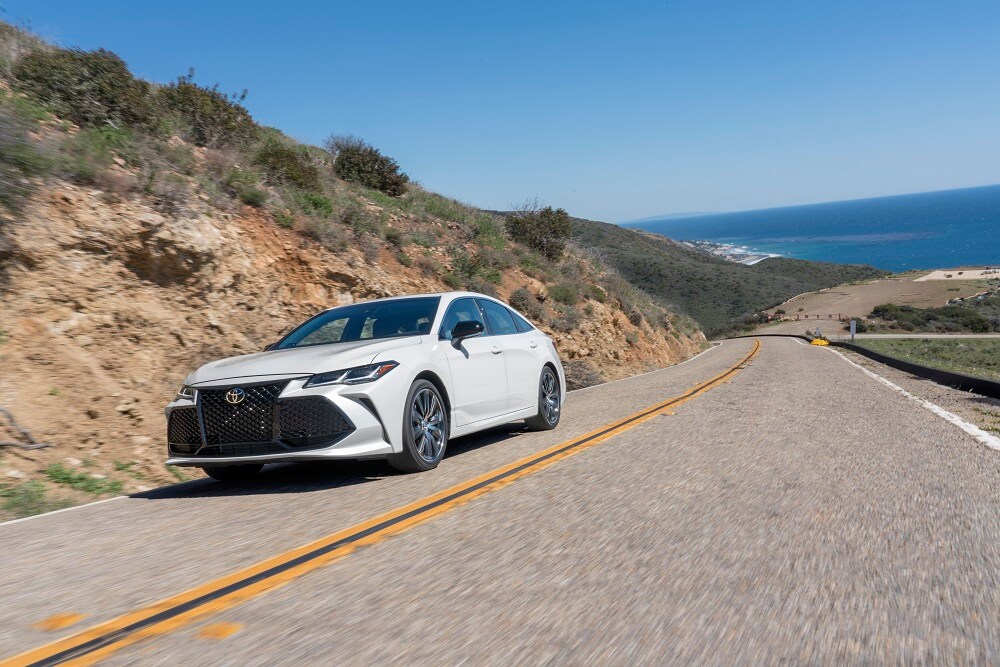 Whether you're one of the many drivers in the Macon, Warner Robins, or Milledgeville areas who is concerned about their carbon footprint, or you just want to get better gas mileage from a midsize sedan, you're going to want to take a look at the
2018 Toyota Avalon Hybrid
. At Butler Toyota, we want to give you the rundown on this stylish midsize sedan, so that you are able to decide if this is your next vehicle. Check things out and give us a call when you're ready to see it.  We will have our sales team ready and willing to help!
2018 Avalon Hybrid: Safety Features
Whether this is going to function as a family car, or you're planning on flying solo in the Avalon, you likely want to know about the safety features that set it apart from others in its class.  This midsize hybrid is equipped with Forward Collision Warning with Pedestrian Detection, as well as Automatic Braking, meaning, if you're getting close to a collision or someone steps out in front of your car, the Avalon Hybrid can apply the brakes for you to prevent a potential accident.It also comes equipped with a standard backup camera and Lane Departure Warning.  Either one of these features can multiply how safely you arrive from one point to another, by creating a safer reverse experience or notifying you if you veer out of your chosen lane; both features also provide better peace of mind as you're traveling to work and home.
2018 Toyota Avalon Media & Technology
The standard touchscreen display in the 2018 Toyota Avalon Hybrid allows the driver to access several available features, like your phone, the weather, or the available navigation system.  This system allows the driver to focus as much on the road as possible, with an uncomplicated means of access to everything they need.The Multi-Information Display gives the driver a convenient view of remaining miles per gallon (or how much longer until you have to fill up again).  This display is at a safe level for the driver to observe, without having to look down and search for the information.
Toyota Avalon Performance & Engine Specs
Not only is the Avalon one of the quietest rides you can experience-so you can enjoy what your family has to say, rather than what the road does-but you'll also experience 200-horsepower, translating to a peppy little kick in your midsize sedan.Equipped with the standard 2.5L 4-cylinder hybrid engine, the Avalon gets an EPA-estimated 40 MPG city or 39 MPG highway*.  This way, you'll spend less time and less money at the gas pump, and more time with your passengers, whoever they may be.
2018 Avalon Hybrid: Come See Us
When you've absorbed all the facts about the 2018 Avalon and you're ready for a car to cruise the Macon, Milledgeville, or Warner Robins areas, come see us. At Butler Toyota, we have a team of salespeople and finance specialists who are ready to assist you in getting behind the wheel of your brand-new car.